*******************************************************
REGISTRATION EXTENDED UNTIL NOV. 18!
*******************************************************
Date:
Saturday, November 28, 2015 (9:00am - 5:00 p.m.)
Venue:
Eastwood Richmonde Hotel, C-5, Bagumbayan, Quezon City
COVERAGELecture 1:
Understanding Feedback - Causal Loop Diagrams and Feedback Loops
Case 1: The Outbreak
Lecture 2:
Understanding Stocks and Flows - Stock Flow Diagrams (Levels and Rates)
Case 2: The Population Growth
Lecture 3:
SD Modeling Using Vensim; Analyzing Dynamic Models
Case 3: The Predator-Prey Population
Lecture 4:
Testing and Policy Designs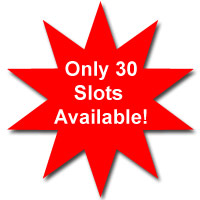 PLEASE NOTE:
1. Participants need to bring their own laptops.
2. Lecturers from the Center of Operations Research and Management Science (CORMS) of De La Salle University-Manila will conduct the technical session through a mix of lectures and hands-on exercises.
3. Minimum of 15 participants are required for the Workshop.
4. Participants of the ORSP National Conference may avail of
Special Accommodation Rates
at the Eastwood Richmonde Hotel.
5. Registration fee of P2,000 includes materials, 2 breaks and lunch.

REGISTRATION FEES
Fees in Pesos
ORSP Member

Non-ORSP
Member

Regular Registration


2,000

2,000
Note: Attendance in Conference not required; a flat rate for everyone; no member rate.
PAYMENT DETAILS
1. Checks should be made payable to the Operations Research Society of the Philippines Inc. (please do not abbreviate) and deposited at any Banco De Oro branch to Account No. 1510028666, BDO - Libis. Please fax your deposit slip and registration form to
(02) 439 - 9496
(02) 439 - 9496
. Your payment will be acknowledged by fax. Official Receipt will be available for pick up at the Registration desk during the Technical Session.
2. You may apply for / renew your membership to avail of the member's rate.
3. Fees are inclusive of lunch,snacks and session materials. Certificates of attendance shall be given upon request. For details, contact: Jenny Alzate Telefax : (02) 439 9496 Mobile #:
0927-8775219
0927-8775219
Email:
secretariat@orsp.org.ph