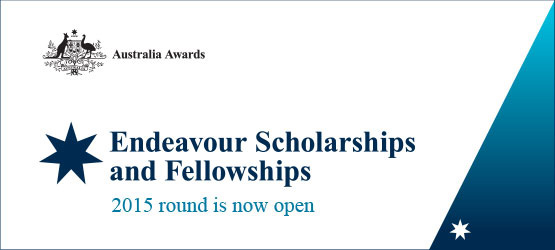 A new opportunity to access mobility funding has become available, through the Endeavour Scholarship. Offered by the Department of Education, the Endeavour Scholarships and Fellowships are internationally competitive, merit-based scholarships provided by the Australian Government that support citizens of the Asia-Pacific, the Middle East, Europe and the Americas to undertake study, research and professional development programmes in Australia and for Australians to undertake these programmes overseas.
Applications
for the 2015 Round of the Endeavour Scholarships and Fellowships are now open,
closing 30 June 2014 at 11:59 pm
Australian Eastern Standard Time (AEST), please visit
https://aei.gov.au/scholarships-and-fellowships/pages/default.aspx
for full details. If you have an enquiries about this scholarship please contact
endeavour@education.gov.au.